COVID Booster Update
Over the last few weeks, we have been awaiting details of the next phase of the COVID vaccine programme (CVP); the booster vaccine, following a review of the research.
Thank you for your patience whilst we have awaited the development of national protocols, advising us of the logistics of the next stages as a result of this evidence.
Whilst awaiting this information, we have started our extended flu vaccination programme and our clinical workload has increased by 30%; this is due to a huge increase in the number of infections that are now circulating as a result of increased social mixing, and an increase in the number and complexity of problems that patients are now presenting with.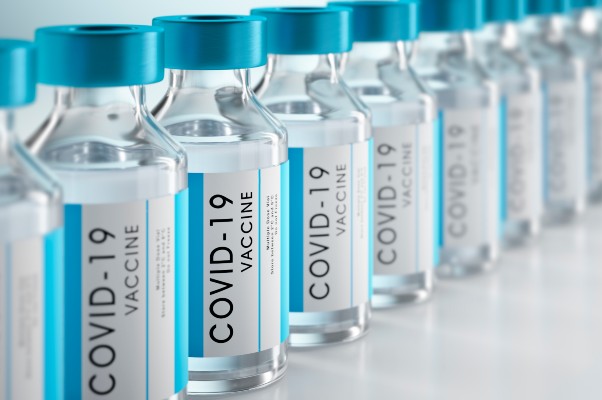 Taking all of the above into account, and to ensure our clinical care to our patients does not suffer, we have made the decision to focus on a COVID Booster programme that protects our most vulnerable patients.
We will therefore be running clinics for our patients over the age of 80 in October, and setting up visiting teams to support our Frailty team, to vaccinate those that are in care homes and are housebound, with the aim of completing these vaccines by the end of November.
Patients become eligible for a booster vaccine >6 months after the 2nd dose of their COVID vaccine course, and we will be inviting patients soon by phone, text and post; so please do wait to be contacted.
We will also be contacting those patients with a weakened immune system - due to their condition or medication - as it has been recommended that these patients have a 3rd dose of the initial vaccine course. These patients will also receive a booster in addition - the timescale for this is yet to the decided by the national teams. These patients have been identified and will be invited so please wait to hear from us.
We feel so frustrated that, after a superb community effort to roll out the first phase of the programme, we simply do not have enough hours in the day, or enough staff, to roll the booster programme out to all of our patients at a site in Bridport, without sacrificing the level of clinical care we are offering to our sick patients. We hope you understand the reasoning behind these decisions.
…once they have received an invite from the national team, which has started to send these invites, working through different patient groups.
We are pleased to say that the team at Beaminster Pharmacy will soon be one of the sites bookable through the NBS, offering vaccinations to all eligible patients at Beaminster Town Hall. We are working with the pharmacy, offering support from our wonderful team of retired volunteer vaccinators and staff. There will also soon be a pharmacy in Bridport that will be bookable via the NBS.
So please do wait until you are contacted by either the NBS, or our Jurassic Coast Primary Care Network booking team.
We feel this offering will protect those that are most at risk, whilst maintaining clinical time for all of our patients with their ongoing needs.
Thank you for your understanding, and the support you have offered to us at this strange, unprecedented time, during which workload and demand for NHS services has surpassed anything that we have ever been involved in before.
Stay safe.
The Jurassic Coast Primary Care Network.
Published: Sep 28, 2021