COVID-19 Vaccination - FAQ for patients
Who is currently eligible?
We are currently booking patients in cohort 6 vaccination priority group (adults aged 16 to 65 years in an at-risk group). If you fall into any cohorts 1-5 and have not been able to access your vaccination to-date, please contact your surgery.
Will I need to queue for my vaccination? 
The large number of vaccinations (up to 1,700 per day) being given poses a huge logistical challenge both within Bridport Medical Centre and also with car parking at the medical centre and traffic in the surrounding roads.
On clinic days, the team will do their best to keep things moving but request that if possible you please avoid West Allington and West Road as queueing traffic is expected.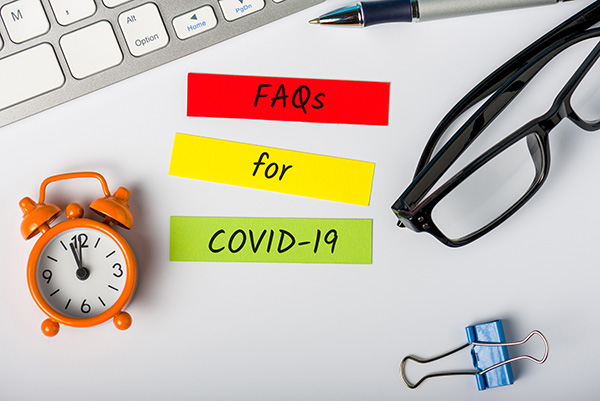 Where will I be vaccinated?
The designated site for West Dorset as agreed by NHS England, is Bridport Medical Centre.  
Our practice teams are busy facilitating the vaccination service for the five practices of West Dorset (Jurassic Coast Primary Care Network). Colleagues from all practices will be offering time to support the programme.
How do I book an appointment?
If you have a Smart phone and have given your practice your mobile number, you are now able to self-book your Covid-19 vaccination subject to the following.
You are in a cohort of patients currently eligible for vaccination AND you have received a text message from us inviting you to book.
You can update your contact (mobile and email) information by contacting your surgery. Please ensure your full name is contained within the email together with your old (if applicable) and new mobile numbers/email addresses.
We are sending SMS (text) messages to our registered patients as they become eligible for a vaccination. On receiving an invitation, if you find you cannot use the booking system, you can still make an appointment by calling your medical practice, or waiting for a proactive call from our booking team.
The SMS message will contain a link to make the booking, this is personal to you and MUST NOT be shared. 
Invitations are phased to prevent system overload. So if you do not immediately receive an invitation, please be patient.
Can I park at the medical centre on vaccination day?
Priority for onsite parking will be for those with severe mobility issues who would not otherwise be able to get to the centre. If you are able, please utilise the public car parks in and around the town centre and make the 5 to 10-minute walk to the medical centre; this should minimise traffic around the medical centre. 
Dorset Council have allocated additional car parking space for those attending for a Covid vaccination at West Street (Bus Garage) car park. There will be no charge for patients attending the medical centre for vaccination. Marshals will be available to direct walkers to the medical centre. Please see map below for details
How do I prepare for my appointment?
Those attending should please arrive no earlier than 5 MINUTES PRIOR to their appointment time.
The vaccinating teams and marshals will do everything they can to minimise wait times, but queues do sometimes build up outside; even if a dry day is forecast, be prepared and wear suitable clothing and footwear to protect against cold and wet weather.
We now have a proven system that avoids the build-up of queues, but it only takes one or two small glitches for queues to quickly start building. For this reason, please follow the instructions given by the marshals, many of whom are giving their time freely so we can all be protected.
With no queues, for those dropping off and picking up patients, the estimated time from drop-off to pick-up will be around 20-35 minutes (this varies depending on the vaccine given).
Which vaccine will I receive?
We receive stock of both AstraZeneca and Pfizer vaccines and may be vaccinating using either vaccine during any session. The clinicians check the suitability of the vaccine being offered to you as part of the consent process.
We cannot offer patients a choice as to which vaccine they will receive. Each manufacturer provides specific guidelines for storing and administering their vaccine. Mixing the vaccines given in a clinic introduces an unnecessary risk, slows down the vaccination process and would significantly reduce the number of doses we could give.
You will not be offered a vaccine if it is unsuitable due to specific health conditions. Food allergies (and anaphylaxis caused by food) alone are not a contraindication for receiving either of these vaccines. Both vaccines have excellent efficacy and safety data.
Please do not request a specific vaccine, or indeed get angry with our staff, when the vaccine you are being offered is not your preferred choice. This only serves to cause confusion and delay in our incredibly busy clinic. Refusing a suitable vaccine also results in potential wastage and an appointment lost for someone still waiting to be invited.
The most important thing we can all do is to receive an approved vaccine.